Your website may just be three words away from making a profit ...
"How To Quickly And Easily
Boost Your Online Sales With
The Same Traffic You're Getting Now!"
"The Best-Kept Secret Tactics and Strategies for doubling or even tripling your online profits by making simple changes to your website ... Now In Webinar Video Format!"
If you own a website or are thinking about selling online and want to maximize your chances of success, then this will be the most important website you read this year!
Here's why: My clients pay me anywhere between $3,000 to $10,000 (and more) to create websites for them that fatten their bank accounts.
Because I can't do this for everyone who needs my services (and some people can't afford my fees anyway) I'm giving away all the secrets for a ridiculously low fee.
You could be getting a TON of traffic to your website but if people aren't buying or subscribing to your newsletter (list) then you're wasting your time. Savvy marketers know that the smartest way to make more money online is to improve the conversion power of their website instead of trying to get more visitors.
Here's a screenshot of my Paypal account showing you a little of what I'm doing with these same secrets. :)
Listen to this: You don't have to be an 'expert' web designer to build a website that converts tons of visitors into customers. All you need are the field-tested, proven techniques that work every time! But ...

Why Should You Listen To Me?
I've been involved in online marketing since 1996. Those were the days when classified ads were free on AOL. The good ol' days.
During those days, HTML was very limited and the fanciest websites had scrolling text and flashing headlines. Yes, the same tricks that annoy the average surfer today. But that was the Flash movie of the day.
Since then I've studied how to build appealing websites and how to write persuasive online copy. In other words, how to build websites that sell. (Note I didn't say that 'looked good'.)
I've written salesletters that had over 15% conversion rates and designed websites for clients clocking millions of dollars in revenue per year.
Any website requires the correct words, right layout, visual appeal and certain elements that lead the visitors to trust you enough to buy your product or service.
So the words have to be persuasive, the layout has to be appealing to look at and read and your navigation simple and obvious. But how to achieve this is not as obvious as you may think.
I've spent hundreds of research hours into studying websites that really make money and what about them that's different to the average website. This is a passion for me because I have to deliver for my copywriting clients.
What I've discovered through tedious hours of research and testing I have applied to every website that I own and seen the results over and over again.
And sometimes just one little change (like adding three words) can make all the difference in sales.
Just recently I received an email from a potential client complaining about poor sales from his website. After a quick look I gave him a couple tips. In his next email he was bubbling with excitement!
His sales were better than he had ever seen before. ( But I lost the 'make-over' job. He didn't need my services anymore!)


"My targeted leads and conversion ratio went up by 150 percent!"
Hi Ray,

I just wanted to let you know that I finished reading your ebook"77 Ways To Skyrocket Your Websites Conversion Rate" and I thought it was awesome. I have already employed your techniques on some of my existing sites. I can guarantee that I will not create another site without going through your full 77 point checklist. I feel like my sites are now "smooth running machines" and I am confident in sending traffic to them.
This is definitely a book that I will refer back to often.

Great Job!

Jason Rushton
http://www.online-marketing-tools.com/
Hi Ray,
I was a little skeptical at first. This e-book is great to say the least. It is easy to read and follow. It opened up a light bulb to many marketing techniques that WORKS! This books will help many to make high profits and draw targeted quality LEADS!!! My targeted leads and conversion ratio went up by 150 percent! This should be in every serious marketer's library.
Jonathan
http://www.asnap.2ya.com
Here's What Michael Rasmussen, Author of Many Top-Selling eBooks And Software Products - Whose Made Over $443,298 Last Year Has To Say About Ray L. Edward's "77 Ways to Skyrocket your Website's Conversion Rate":
"This package is jammed packed with little hidden strategies and techniques you can use immediately to unleash the real profit potential of your website. If you're looking to increase your conversion rate then I strongly urge you to grab a copy of this course. Even if you're seasoned you'll pick up some useful tips, and that's my promise!
Michael Rasmussen
BulletProof Marketing, Inc.
http://www.bulletproofmarketing.com

The question is how do you design your website so that people will beg you to take their money? Even before you get on the traffic bandwagon you must have this question answered and answered well. The BIG mistake a lot of people make is that they start looking for visitors before they have their websites in order.
And don't get carried away by the word 'design'. Website designers are the last people you want to ask for advice on marketing. (No insult intended.) You see, they want to show off the latest web technologies to you but it's SIMPLICITY that sells online. Ever seen the Google homepage?
Even if you don't build your own website, you must be able to look at a site and know 'this is junk' or 'this is a hungry traffic conversion machine!'
More than 97% of business websites online don't sell zilch. Why? They are missing out on these very secrets I'm about to share with you. YOU can be a part of the other 3% that do sell, for it's like having ...
Your Very Own Personal Website Consultant
Without The High Fees!
It's time to take the guesswork out of creating a website that earns its keep. In this strategy-packed ebook you'll discover:
The number one reason why most visitors leave your site without making a purchase. And tons of people are making this mistake right now!

Why the location of the information you present on your website is just as crucial as the information itself. It's not just in real estate that location matters.

The first thing you should do before you release your website and 99% of webmasters don't. This FREE test could save you tons of headaches in the future!

11 credibility-building features no website should be without. How many of these 11 points are your websites missing? You could be losing out big on sales because of this. Or you could be boosting sales by over 150% if you use these.

How to choose the perfect writing style for YOUR site. Think that all your websites should have the same writing style? Think again. You'll know what style to use when.

The best site navigation schemes according to Usability experts. Your navigation system is one of the special areas that you should use care. Countless visitors could be frustrated by poor navigation schemes.

The most irresistible copywriting styles and why you should never mix them. Formulas that you can copy and follow to create ordering-getting webcopy that have your customers ready to enter their credit card numbers in your order page.

How to avoid the same mistake that big corporations are still making online - right now. This one will really surprise you again and again.

Why your fiercest competitors should be your best friend and how to benefit BIG time from them. And this doesn't involve anything unethical or illegal.

The one word that should be uppermost in your mind when you write your webcopy. Find out what that one word should be.

Words you should stay away from using if you don't want to confuse your visitors.

What is your website's "WY quotient" and how to check it for FREE. When was the last time you checked the WY quotient of your website?

Domain and email services you should never use. Could you be guilty of using them right now? This common mistake could be costing you more than you think.

Why you should always be testing your websites and the best ways to quickly and easily perform these tests. Learn the tools that would take the guesswork out of your advertisement campaigns.

How to solicit personal contact information from you visitors- do this the wrong way and see your newsletter subscriptions go nowhere fast. When done the right way this can boost your subscription rate by over 300%!

What you should always do before you reveal your product or service price. Fail this test and see your sales come to a halt. Presenting the price for your product or service is one of the most sensitive areas of your website. Learn to do this right and see the increase in your bottom line.

How to increase sales on higher ticket items. Selling items for below $100 takes a different strategy to selling bigger ticket items. Do you know these strategies? And how to implement them?

Where to get FREE help to write your privacy statement. And your website needs one especially if you collect email addresses which you should be doing anyway.

One way in which you should NEVER use your customer list. You'll be surprised how many people are doing this and are losing back-end sales as a result. Don't be one of them.

The #1 thing that frustrate web surfers most. Is your site doing this? Find out.

How long you should make your guarantee. Should your guarantee be 30 days, 60 days, 90 days or 1 year? How to determine to the best time period.

What is USP and why you should always have one. (This has nothing to do with US postal service ...)
No longer do you have to rack your brain about what changes you should make to your website to increase sales. The "77 Ways to Skyrocket Your Website Conversion Rate" is like your very own personal consultant right at your fingertips. You can quickly and easily perform a 77 point inspection on your own website - fixes included.
"This Should Be The Standard Checklist For Any Website!"
"Your ebook should be used as a standard checklist for anyone with a website that sells anything, and I'm already reviewing my own site. Every tip makes sense. Many of your tips bring images to mind of both the good and bad sites that comprise the web, which tells me you know the subject well.
You've distilled a lot of Internet marketing wisdom into a highly readable and enjoyable format. If webmasters follow your advice, they are bound to enhance their sites".

-William Mathis, Journalist
http://workathomewisely.com

You'll Know What Changes To Make To
Your Website To Quickly And Easily Boost Your Sales ...
I recently read of an infomercial writer by the name of Colleen Zot. She has written some of the most successful infomercials and phone scripts for that industry. She made one suggested change in the 'call to order' script. Here it is:
Old Script: "Please go to your phone now, our operators are waiting. Please call now"
New Script: "Please go to your phone. If our operators are busy please call again"
Did you see the the change? What effect do you think just changing 3 words had? This led to a tsunami of calls. Imagine that, just three little word ''if operators ... busy" flooded the phone lines. What are the 3 words that your website need?
The bottom line is - just one of these 77 Secrets can mean thousands of dollars in additional revenue from your website. Which one do think it will be?
Who Needs These
Amazing Proven Strategies ?
You need these 77 vital tips if:
You're selling anything online from your website.

You need to increase your Return On Investment (ROI).

You were just about to hire a website consultant to try and boost your sales.

You're involved in Network Marketing (MLM).

You run a newsletter or ezine from your website.

You're getting good traffic but your visitors are keeping their wallets closed.

You want a quick and easy checklist system to pass all your websites through.

You're new to the Internet and was just thinking about getting a website - avoid the most common mistakes - the same ones I made.

You're just plain fedup with throwing money down a sinkhole called your website.
Now you've discovered that you've been fighting the wrong battle. Stop wasting time and make the changes that count. Each one of these quick and exciting tips have been compiled after many tedious hours of painstaking research and from the school of Hard Knocks.
Now you're thinking that this vital tool must cost a bundle. There was a poster in my high school that read "If you think that an education is expensive try ignorance".
"A neighbor bought a condominium for $100,000. I bought the identical condo next door to his for $50,000. ... He shopped with a real estate broker ... I shopped at the foreclosure department of a bank. I paid $500 for a class on how to do this. My neighbor thought that the $500 for a real estate class was too expensive. He said he couldn't afford it and he couldn't afford the time"
-
Robert T. Kiyosaki
in
Rich Dad, Poor Dad
.
Did you get that from Kiyosaki? A $500 investment saved him $50,000! I can't promise you how much you'll save or make because I don't know you well enough. Maybe you'll do like many people who just buy books and never implement what they learn. If you are ... sorry, but this one is NOT for you ...
Or maybe you're really serious about your Internet business. The point here is that these 77 tips are waiting to generate more sales than you've ever seen before!
Your investment?
I charge my clients $90 per page for a website critique. So a typical website will run you over $500 if you hired me directly. But you won't pay anything close to $500. Not even $300. Not even $100. For this special launch you may have these breakthrough tips for only $37- way less than the cost of a one page critique from me.
Before you call me crazy, I just want you to know that this price can go up very soon and without notice. So if you want to lock in this introductory price then order now. Click below for immediate access!
(Please note that the log-in information will be automatically emailed to your email account.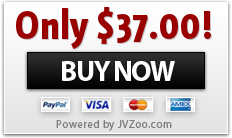 Just because you're ordering now I will also throw in these incredible bonuses that you can't get from anywhere else...
Special Bonus Not only will you get my 77 tried and tested tips but along with the ebook you will receive a bonus Web Review Certificate good for any 2 websites of your choosing. This is a $297 value!
Yes, after you make your purchase you can email your URLs to me and I will do a personal review and send you suggestions based on the 77 check points.
In addition you'll receive future updates to this ebook free of cost! Yes, as I discover more powerful tips I will send them to at no cost!
Remember, even after you do the checks yourself I will personally review your site just in case you missed an important element. (Please allow 3-7 days for reporting.)
Isn't it about time to turn your website into a cash generating machine?
Ray L. Edwards
Copywriter, Published Author, Marketing Consultant
P. S. Remember that just one of these 77 Secrets may be the missing link in your website's income generating equation. Don't take the chance of missing out on this vital opportunity. Plus you have a 3 months Free Trial period. Yes, the risk is totally on me. If you apply these tips and your website's conversion does not increase in 3 months time, you get a full, 100% no questions asked refund.
A lot of very smart people are buying the ebook just for the FREE website reviews! This is a $297 value special bonus! I cannot promise you how long this will last because I'm getting pretty busier everyday.
So what do you have to lose? You make more money or you get your money back ... period!
© 2015 Raydal Marketing, LLC
4909 Larkenheath Dr
Spring Hill, Fl. 34609
Phone 631.865.6143
Email:daseph.@juno.com
Disclaimer: Every effort has been made to accurately represent our product and it's potential. Any claims made of actual earnings or examples of actual results can be verified upon request. The testimonials and examples used are exceptional results, don't apply to the average purchaser and are not intended to represent or guarantee that anyone will achieve the same or similar results. Each individual's success depends on his or her background, dedication, desire and motivation. As with any business endeavor, there is an inherent risk of loss of capital and there is no guarantee that you will earn any money.